02/27/05 Ultra DDR PC-3200 (2-2-2-5) XL Memory Video Review #538: @ 3dGameMan.com
"The Ultra DDR PC-3200 XL Memory has an extremely fast memory timing of 2-2-2-5. At this default speed, it will outperform most other memory currently on the market. Now, relax this timing and it can be overclocked to ridiculously high limits. Speeds up to 285MHz (570MHz DDR) are possible. Bang for the buck on this product is through the roof! Watch the Video to find out more..." ~3dGameMan.com
02/27/05 Saitek PC Gaming Keyboard @ BRnR
"It's not uncommon for gamers to find themselves—and their keyboards—stretched to the limit these days, thanks to the increasing number of keystroke commands required to play today's PC games. A number of keyboards and devices marketed for gamers and the unique challenges of PC gaming are available, but depending on one's personal preferences and comfort level, aren't for everyone. Fortunately, Saitek, a leader in high-quality gaming peripherals, has come up with a solution that is as practical as a conventional keyboard, but also has the added flexibility of up to 27 programmable keys which should be able to handle just about any game you can think of—the Saitek PC Gaming Keyboard."
02/27/05 Icemat Siberia Headset @ XYZ Computing
"...connected to an Ipod, my listening enjoyment reached new heights of style. Built for gaming, a boom microphone might have seemed natural, but it would have made portable listening awkward. The clip on microphone left the consumer with the choice of where and how to use their beautiful Siberia headphones. What good would its beauty be if no one saw it?"
02/27/05 Logisys Phone Smart LED Keyboard @ XYZ Computing

"Illuminated keyboards look amazing. Plain and simple. I remember when I saw my first Eluminx glowing in bright blue, it was a keyboard of which Captain Kirk would have been proud. Since that day there have been many EL and LED keyboards out there and most are just lighted adaptations of a basic slim keyboard. Logisys however has added a little pizzazz- a keyboard that let's you know when you are receiving a call by blinking. Remember how cool your first Nokia GSM mobile with a blinking keypad was? Same thing here, just with a computer keyboard.!"
02/27/05 Thermaltake Soprano Mid-Tower Case Review @ MVKTech
"Thermaltake has a sleek new mid-tower performance case that has an elegant look and beautiful glossy finish called the Soprano. The Soprano sport's a curvy front bezel which offers a double hinged door design that allows the user to open the front bezel in two ways. The first door allows the user to have instant access to his or her devices, while the second door opens up for quick and convenient removal and installation of the drive bay devices."
~02/27/05
Reviews & News from the Web~
02/23/05 Casebuy USB Vacuum Cleaner Review @ PCmoddingmy
"I'd say that if you are a desktop computer owner and wish to clean the hard to reach areas of your computer from time to time and you're worried that your nice keyboard may be evolving into an eco system, you could invest some money to get this tool to help you out. You could also clean your CRT Monitor Screen real quick with this item without the need of wetting a cloth, wringing it out and running it where water shouldn't be present. So I'll say that it is a nice tool to have, although it isn't a MUST for everyone out there. I believe that you could use it to clean the insides of a dusty desktop computer, but please, do not switch it on while doing it!"
Installing two 80mm radiators & water reservoir @ A1 Electronics.net
" We do not know what you will need to remove from your computer case or how much work you will have to do for your mods but we hope that you have seen here how easy it was to install two very powerful 80mm radiators, fans and a water level reservoir into this computer case. All we needed are a few nuts & bolts, screws and two snippets of thin material for the radiator fixing plates to complete these mods. "
02/23/05 Don't care much for PCI Express? MSI's AGP 6600 GT may be your ticket for affordable gaming @ Viper Lair
"For AGP based motherboard owners who are a little dismayed with all the PCIe attention by chip makers, nVidia and MSI have addressed your concerns with the NX6600GT-VTD128. The card was rock solid, and the performance improvements are light years over MSI's previous nVidia based mainstream solution."
02/23/05 Vantec Iceberq Copper BGA Ramsinks @ eXtreme Hardware
"Using your graphics card heavily, will over time, shorten your graphics card's life, and eventually render your card useless. And if you just so happen to be an overclocker, and want to squeeze that extra performance out of your memory, how can you do that if the BGA memory is already at its maximum heat capacity? Well today we have the Vantec Iceberq BGA ramsinks, here to solve the memory issue."
02/23/05 NVIDIA 6600GT Thermal Paste Upgrade @ Tek Bunker
"I always do this, but only after a run in of benches and gaming
tests. Every graphics card I have owned, I uprate the thermal paste. The
little 6600GT seemed to have heat issues, so it was a prime candidate for
this. I was thinking as well, the little PCIe Bridge could be a good subject
for this too, as it has a heatsink, it must give of heat. So a nice upgrade
to Arctic Silver 5 was on the cards."
02/23/05 Plextor ConvertX Personal Video Recorder (PX-TV402U) Video Review #535: @ 3dGameMan.com

"The Plextor ConvertX Personal Video Recorder looks great, has a quality TV tuner, easy to install, lots of software included & it's affordable. To top it off, it's the world's first official DivX certified PVR. This results in longer records without sacrificing quality which is extremely important. Also, devices such as Camcorder, VCR, DVD can be quickly connected. Watch the Video to find out more..." ~3dGameMan.com
02/23/05 Reviews & News from the Web
OCZ ModStream 450 Watt @ OverClockersonLine Review Link
Plextor PX-230A CD-RW Review @ FastLanHW.com Review Link
Danger Den Giveaway Contest! @ XYZ Computing Contest Link
Puredepth MLD-3000 Multi-Layer LCD Display Review @ XYZ Computing Review Link
V-Tech X-Focus Review @ FastLanHW.com Review Link
Icemat Siberia Headset @ DreamWare Computers Review Link
Nokia 6600 & BL-6C Battery Mod Article @ MetkuMods
Review Link
02/21/05
Thermaltake Beetle air cooled heatsink @
A1 Electronics.net
" We are surprised to see how well it did here as we did not know until we compiled this graph.
So straight off the bat it has to be well done to Thermaltake with this super air cooled heatsinks and somewhat ground breaking style.
Perhaps not for all but for those of you who want to continue making your computer personal to you then this Beetle gives you the opportunity and superb cooling performance. "
02/21/05
Intel Pentium 4 6xx Series PREview @ Viper Lair
"While we give Intel a lot of credit for the new features, at the same time we're left thinking is that it? AMD owners have been sitting on similar technologies for almost two years now. While the names differ, for all intents and purposes they do the same thing. Basically, Intel hasn't brought anything new to the table for computing in general. "
02/21/05 Alphacool Xtreme Pro Review @ PCmoddingmy

"Basically, water cooling produces better cooling results keeping the noise down. The Alphacool Xtreme Pro set did a good job because the fans and pump were very silent. When paired with powerful fan, the performance of the Alphacool Xtreme Pro set was awesome. The pump is powerful and with the aid of a voltage stabilizer, the 12V pump was able to receive 24V directly from the power socket. Besides, it was also easy to install and very secure thus giving me a piece of mind. If you are planning to go for a silent water cooling solution, then the Alphacool should serve you well - provided of course you have cash to burn because USD310 isn't cheap at all!"
Review Link
02/21/05 Altec Lansing GT5051 5.1 Surround Speaker System Video Review #534: @ 3dGameMan.com
"This product offers 6 channel audio with only 4 speakers. The two front satellites have two 10W 3" full-range drivers & the Side-Firing Surround™ technology provides rear surround sound. The center speaker has a 10W 3" full-range driver & the subwoofer has a 30W 5.25" long-throw driver. It looks & sounds great, is well constructed & affordable. Watch the Video to find out more..." ~3dGameMan.com
02/21/05
Are consoles overtaking PCs? @ Tek Bunker
"As a hardened PC nut, I have always said a firm no. But all this new Cell technology has me thinking of the endless possibilities. It seems that the age old snobbery of the (IBM) Personal Computer has finally had its day, and at the hands of - IBM.
Did they know? They have released tonnes of old patents, possibly no longer needed, as they deemed them out dated! What's next? Is Cell technology just the start? I suppose a long hard look at the patents released, might give some indication as to "What they are up to!"
02/21/05 Soltek SL-K890Pro-939 @ Viper Lair
"The Soltek SL-K890Pro-939 proved to be a solid and high performing board across all our testing and is a nice entry on Soltek's part for VIA's new PCI Express enabled K8T890. Overall, we were quite pleased with the motherboard and if you're looking for an alternative to NVIDIA for your Athlon PCI Express needs, the Soltek SL-K890Pro-939 is certainly worthy of consideration."

02/21/05 Reviews & News from the Web
Thermaltake PurePower 680w PSU Review @ FastLanHW.com Review Link
Abit KV8 Pro @ InsaneTek Review Link
Sunbeam Transformer ATX Full Tower PC Case @ LAN Addict Review Link
Corsair XPERT TWINXP1024-3200XL Review @ mvktech Review Link
SOYO KT880 Rev 2 @ FastLanHW.com Review Link
Evercool HPC-925 Heatpipe cooler @ WNYgamer.com Review Link
NiBiTor v2.0 released...VidCard Bios Stuff @ mvktech Link
Zalman VF700-AlCu @ OverClockersonLine Review Link
USB Flash Drive Comparison: Corsair vs. Kingston @ XYZ Computing Review link
Creative P7800 7.1 Speakers @ eXtreme Hardware Review Link
Mushkin PC3700 1GB DC Kit @ InsaneTek Review Link
02/16/05 Thermaltake Soprano Series Case Video Review #533:
@ 3dGameMan.com
"This product boasts great looks, lots of drive bays, toolless design & other great features. It's all steel with a plastic front which means it's affordable but a little heavy at 21lbs. There are 4x5.25" (ext.), 2x3.5" (ext.) & 5x3.5" (int.) drive bays. The toolless design results in quick & easy installation of cards & drives. Air circulation is superb due to the included front and rear 120mm fans & one 90mm fan on the side panel. Watch the Video to find out more..." ~3dGameMan.com
02/16/05 Silverstone LC04 HTPC Case @ Controlled-Insanity
"Well, this being our first time around with an HTPC, I wasn't sure what to expect. This being one of several times working with Silverstone, I knew exactly what to expect. What did we get? We got an extremely well made product, both inside and outside. The outside maintains Silverstone's super clean lines, and modern look, while the inside is very spacious and designed with simplicity and ease of use in mind."
02/16/05 Painkiller: Battle Out Of Hell Expansion Pack @ BRnR
"In spite of improved visuals, new monsters and weapons, two new multiplayer modes and a few shining examples of sheer twisted, evil genius that is downright scary and impressive, Painkiller: Battle Out Of Hell never rises above those "been-there-done-that" scenarios that play like cutting room floor outtakes from Painkiller, or lame-ass "jump-die-reload-repeat" puzzles; leaving you with the sad feeling that even for a twenty-dollar expansion pack, it was capable of delivering so much more."
02/16/05 Enermax EG701AX 600W PSU @ Viper Lair
"While the Enermax EG701AX-VE-SFMA24P does not have modular cables, many reputable PSU makers will probably tell you that ideally, you'll want cables drawn directly from the PSU to your components for the best reliability. The EG701AX was just that; a solid and reliable PSU with plenty of power when you need it."
02/16/05 Microsoft Press Release...
Microsoft Extends Commitment to Trustworthy Computing with New, Enhanced Security Guidance
At RSA Conference 2005, Microsoft stresses the importance of security training and certification, and highlights its growing array of security guidance
Microsoft's Sybari Experience: How the Antivirus Software Protects Microsoft's Crucial Communication and Collaboration Infrastructure
Q&A: Microsoft CIO Ron Markezich explains why Microsoft switched to Sybari eight months ago to help protect its own infrastructure and how it plans to make that protection part of its broader security strategy for Microsoft customers
Microsoft Diversity Efforts Open Doors for Minority Students
Annual Minority Student Day anchors long list of activities sponsored by Microsoft, employee groups and community organizations
Q&A: Microsoft Welcomes Delaware as First State to Join New Security Cooperation Program
The state's chief technology official and Microsoft's VP for the public sector discuss the new global initiative that helps government agencies and the software company cooperate on security efforts.
Hanebutt Consulting Group and Microsoft Celebrate Grand Opening of Envisioning Center
The center in Kansas was developed to offer customers hands-on experience with software and services developed to help their businesses succeed
02/16/05 Fluid XP + @ Overclockers Online
"So far what we have is a substance that has heat properties close to that of water, however is non-conductive! A perfect solution for water cooling electronics right? Let's take it into our own test-bed." Review link
02/16/05 X-raypad Thunder9 Review @ PCmoddingmy

"After much observation, comparing and testing, I concluded that the Thunder 9 is worth the RM 120 price tag. In terms of maintenance and precision, Thunder 9 clearly has stood up to its expectations. I would also recommend the rough surface BK2 to lower sensitivity users and the BK1 to the people who love higher sensitivity."
02/16/05 Reviews & News from the Web
Next Generation Centrino Revealed in Israel @ HWzone.co.il Review Link
Zalman CNPS7700-AlCu @ InsaneTek Review Link
Speeze EE507B7 air cooled heatsink @ A1 Electronics.net Review Link
17 Inch LCD Display Buyer's Guide" @ XYZ Computing Guide Link
02/15/05 Giveaway/Contest 18: 1GB Crucial PC-4000 (DDR500) Ballistix Tracer Memory w/LEDs @ 3dGameMan.com
"The Crucial PC-4000 Ballistix Tracer Memory has a fantastic default speed of 250MHz or 500MHz DDR. At this speed the timings are 2.5-4-4-8, which is speedy but can be overclocked even higher. This memory is stable, reliable, & has blistering performance! Let's not forget the "bling bling" factor; 16 active (8 Red, 8 Green) LEDs & 8 Blue ground effect LEDs. Watch the Video to find out more..." ~3dGameMan.com
02/15/05 Samsung SCD305 Digi-Cam Review @ DreamWare Computers

"Today we're going to stray a bit from our usual computer related hardware reviews and bring you a review for something everyone should have! In this review we're taking a look at Samsung's feature packed SCD305 Digital Camcorder."
02/15/05 Corsair TWIN2X1024-5400C4PRO DDR675 Review @ PCmoddingmy

"The Corsair TWIN2X1024-5400C4PRO is a fantastic piece of hardware. It has plenty of headroom for overclocking and also large aluminium heatspreaders that helps to keep the memory cool. It ran perfectly stable at the rated speed of 675MHz with timings at 4-4-4-12. Moreover, the LEDs that run on the modules is definitely a head turner as it is pretty bright and performs as memory usage indicator. Priced at USD335 / RM1273, it is currently the best bang for your buck!"
02/15/05 Flexglow xRaider and FX Gamer Mousepads @ Controlled-Insanity
"While the glow is nice, the last thing you want it for it be overpowering. Well once again Flexiglow have thought of this and provided a dimmer dial on the USB cable, so not only can you turn the glow off, you can also choose the intensity of the glow. Underneath, the LEDs that provide the light (4 of them aimed at each corner) are covered to help direct the light to the acrylic. This was a great option for me, because many times, I do not feel like staringat my hand only to be blinded by the pitch black contrast of the room illuminated by this radiantled. I have enought light commin from the box!"
02/15/05 Reviews & News from the Web
SilverProp SilverStorm radiators/water cooled systems@A1 Electronics Review Link
Sunbeam Lightbus Giveaway! @ LAN Addic Review Link
BTC 6300CL Ultra-slim EL Keyboard reviewed @ MetkuMods Review Link
XG Viper ATX Case @ LAN Addic Review Link
Scythe Water Cube @ Extensive Mods Review link
aftermathreviews are looking for staff @ Aftermath Reviews Link
02/13/05 Corsair TWIN2X1024-4300C3PRO @ Viper Lair
"Unless you're planning to heavily overclock your ram or system, high frequency DDR2 kits are a bit of a waste of money considering their conservative timings. The 4300C3PRO is fully suited for overclocking, and so long as you stay at around DDR2-667 and lower, the lower latencies will make a bigger impact on performance."
Review Link
02/13/05 Motherboard roundup @ Arctic Squad
"The older Springdale and Canterwood chipsets also gather their fans with the new Socket T. The older chipset has its pros and every manufacturer adds their own extras. Which one of the motherboards performed best, read and see..."
Round Up Link
02/13/05 Mushkin PC3700 1GB Hi-Perf Memory Dual Pack Review @ XYZ Computing
"Mushkin's new 184 pin PC3700 memory is a high performance kit for motherboards that support dual channel memory. It features all the extras that consumers have come to expect from Muskhin, like gold contacts, high quality head spreaders, and 6-layer PCB. The custom designed heat spreader reduces the risk of thermal runaway of local hotspots within the memory core and further increases overclocking margins of the modules."
02/13/05 XYZ Computing February Contest!
"We have started to accumulate a LOT of extra stuff around the XYZ Computing offices and we need to make some room for all the new hardware coming in. To do this we are holding a new giveaway. The prize this time will be a Fill Port, Maze4 Chipset Cooler, and a Maze4 GPU cooler, all by Danger Den. All you have to do to enter is join our forums and post a few times! The contest is just about half over, make sure you join before its too late."
02/13/05 Spire King Kestrel IV @ Extensive Mods
"We all know that heat is the biggest concern, next to cutting edge performance, every enthusiast worries about. With a market swamped with a multitude of heatsinks, as well as water cooling being readily available to the everyday consumer, it's enough to make you head spin in circles. Today we have the King Kestrel IV entry level heatsink. Made of aluminum and copper this sink should prove to be a performer. Read the review to find out more!"
02/13/05 Kingston HyperX Ultra Low Latency PC3200 Review @ mikhailtech.com
Removing one of the heat spreaders reveals the bread and butter of low latency memory: Samsung TCCD chips. These bundles of overclocking joy are rated up to 250MHz (albeit at more relaxed timings) and can top out well past that point. An important thing to note is that memory "overclockability" in general (much like processors) is more or less hit-or-miss. Samsung's TCCD chips may be rated for 250MHz and the majority of people who own RAM utilizing these modules can get similar results, but there's no guarantee other than the specified rating. In other words, it's entirely possible (though highly unlikely) that you could end up with a PC3200 HyperX stick that only runs at PC3200.
02/13/05 I-rocks IR-7220 Cross Direction Optical Mouse Review @ XYZ Computing
"They have a very unique style with all of their products, and the IR-7220, also known as the Beetle (for good reason), is no different. The cute little guy comes in six different colors: black, red, gold, silver, white, and aqua. These color choices are available on most of the other products, which seem to be appealing to the customized peripheral market that still seems vastly untapped. Even the USB hubs come in a variety of colors. The black model, even if elegant and stylish, also happens to be the most boring, and was coincidentally the one we received for review."
02/12/05 Medal of Honor Pacific Assault (Director's Edition DVD) @ BRnR
"Although the game falls short in eliminating some of the issues that plagued the earlier games (unrealistic spawning and high hit points for AI enemies), and temporarily goes off-course with a less-that-impressive aerial sortie, frantic and intense firefights with a number of unforgettable set-piece battles, vastly improved visuals, competent squadmates that you can command, a new multiplayer mode with potential, plus the additional bonus features and convenience of game installation from a single DVD, not only makes Medal of Honor Pacific Assault Director's Edition DVD a good value, but also the best game of the series to date."
02/12/05 Dungeon Lords Preview @ LAN Addict
"Welcome to the first preview of an as-yet unreleased game here on LAN Addict! We are very excited to bring you a sneak peek at what looks to be one heck of a good game for this Spring! If you enjoy a little role-playing with your hacking and slashing, hang on to your seat, because this is going to be quite a ride!"
02/12/05 Cooler Master CoolDrive 6 & Lite HDD Enclosures Video Review #532: @ 3dGameMan.com
"The CoolDrive 6 looks fantastic with the control panel and LCD at the front. The CoolDrive 6 can even monitor 4 temperatures and 3 fans. This is clearly one of the best enclosures on the market. The CoolDrive Lite is the basic version of the CoolDrive 6 but still looks great. HDD installation in both is the same and so is the great thermal performance. Watch the Video to find out more..." ~3dGameMan.com
02/12/05 Scythe LCD Master @ Extensive Mods
"With the growing urge to customize your computer with the latest and greatest electronics, many enthusiasts are looking for gadgets that aren't just flashy, but functional as well. One of the easiest, and most versatile way to add that little extra flash to your computer is through the addition of a brand spanking new LCD. No, I'm not talking about those 500 dollar monitors, I'm talking about the ones that fit nicely into your 5.25 or 3.75 inch bays and display just about any information you want them to. Read the review to find out more!"
02/12/05 MVKTech - Mushkin Memory Giveaway!
MVKTech dot.net has teamed up with Mushkin Enhanced Memory Systems to offer our readers a chance to win some of the best performance memory on the market today. Mushkin introduced the Mushkin PC2-4200 DDR2 533 CL4-4-4-12 1GB dual channel kit last quarter and today we announce the chance to win this exciting and extreme performance ram valued at over $250.00...
02/12/05 Logitech diNovo Cordless Desktop Review @ XYZ Computing
"The diNovo Cordless Desktop consists of a keyboard, a "detached media pad" (the number pad), a mouse, a RF USB dongle, and a mini-receiver desktop stand. Each item has been meticulously designed to be as sleek, stylish, and light as possible. From the first touch of a key the the diNovo exudes quality."
02/12/05 DFI LANParty UT nF3 250Gb @ InsaneTek
"DFI was fairly small and quiet back in the early days. It was not until a year or so ago that people started recognizing the company. They broke out into the enthusiast community with their first LANParty motherboard, based on VIA's KT400A chipset. They quickly continued the LANParty line with Nvidia's nForce2 chipset and eventually branched into Intel motherboards. The LANParty was a huge hit, not only because it provided possibly the best overclocking results on an overall basis, but because the motherboard offered great voltage options. It was certainly a huge plus since enthusiasts no longer needed to perform voltage modifications. The LANParty motherboards were also the first to provide a stunningly high 3.3v to VDIMM. Everyone, including myself, jumped on the DFI wagon."
02/12/05 Albatron PX925X Pro @ Viper Lair
"Throughout all the testing the Albatron PX925X Pro didn't falter once, and let's face it, if your motherboard isn't stable, then nothing you do will make the whole system stable. Standard performance was up there with all the other 925 based boards we have seen, and even put in a few impressive memory and content creation scores higher than expected (nothing you would see except in a benchmark but higher none the less). "
02/11/05 AL Tech AnyDrive Car MP3 FM Transmitter Review @ mikhailtech.com
"The majority of computer enthusiasts who also happen to have music collections have, by now, digitized their collections and stored them on hard drives and drive or flash-based players. But if you want to take your music on the road, chances are you'll be stuck with CDs. And that's where the AnyDrive car MP3 player FM transmitter comes into play. Basically it's a USB-driven radio that lets you tune your car stereo to a specified station to listen to music stored on a USB device. It's pretty robust in its abilities (you can also have it transmit audio to a home audio system or PC speakers via FM or direct connection), but those require more accessories."
02/11/05 Corsair PC3200 DDR400 value DDR memory kit UPDATE
@ A1 Electronics.net
"Using a new identical motherboard we found that we could run this Corsair PC3200 DDR400 DDRmemory at 222 or 444MHz without any problems. In this case our earlier motherboard was not quite as good which stopped this Corsair PC3200 DDR400 running at 440MHz"
02/11/05 Mad Dog SurePower 600W Smart Cable @ InsaneTek
"Mad Dog recently opened up a new category called "Techie Toyz". This category mainly includes products for case modding and accessories, such as rounded cables, fans, CPU coolers, power supplies, etc. Today's sample will be their flagship SurePower power supply. It boasts a whopping 600W of power and is almost fully modular."
02/10/05 Aerocool HT-101JR @ overclockersonline.com
"With hotter and hotter chips becoming the reality, larger and more expensive cooling measures are becoming common. Engineers have the difficult task of finding the right balance of cost, size, and noise in order to deliver cooling performance. Too much of any one factor may be bad and be the cause for failure. On top of these factors, there are also extras that we look for such as compatibility, ease of install, and sometimes even aesthetics."
02/10/05 Corsair Flash Voyager USB 2.0 Flash Memory Drive Video Review #531: @ 3dgameman.com
"This product is available in a number of different sizes, ranging all the way up to a whopping 2GB. With large storage capacities, affordability, speed & compatibility all in one small package, it's the perfect device for transporting data. They also are very durable; this one is even more rugged because of the thick rubber casing which helps keep data safe. Watch the Video to find out more..." ~3dGameMan.com
02/10/05 Sharkoon's innovativily designed Silvation case @ Arctic Squad
" It's time to interduce Sharkoon's innovative Silvation case. It contains a couple of new innovations like a wind tunnel for the processor. The whole inside is designed differently, so I'm sure this is worth reading.. "
02/10/05 Interview With Chris Norrell, Owner of Bonzai Mods
@ Controlled-Insanity
"Q : Are custom fan grills purely aesthetic in nature? Is it always a trade-off from looks to air flow performance? Is there such a thing as having air flow with custom fan grills that one could achieve levels that stock fan grills can?
A : I finally get to tackle this one for the sake of the hardcore heat people! The truth is these grills were never intended for guys who worry about 1 degree this way or that in case temps. Most cases have horrible pre-stamped steel/aluminum grills built into the case. My grills are made for those people to either hide or eliminate those ugly stampings. Some of our parts probably have the same airflow as any other stock grills, I could not tell you which. I imagine we could get tests done to show cavitations patterns on the air and or flow quantity but I don't think the average desktop case needs to be engineered at NASA for home use. Here we have a division in modding a lot like in cars, your stripped down ¼ mile guys and the guys who build show car hotrods. I think aesthetics and functionality are important , but trying to eek out one more horsepower by removing the back seat is not my bag."
02/10/05 Mushkin DDR2 PC2-4200 CL3-2-2 1GB Kit Review @ MVKTech
"Do we really need another introduction of world famous Mushkin? Good! Then let's get right to the ram. The PC2-4200 CL 3-2-2-8 is some of the fastest DDR2 on the planet with excellent over-clocking head room. Thanks to the pre-programmed SPD in eeprom the PC2-4200 CL 3-2-2-8 will auto configure the memory timings for optimum performance. When Mushkin advertises this ram at CL 3-2-2-8 then you can bet your system will boot up at CL 3-2-2-8. We did manage to turn a Pentium 4 550 3.4GHz into a 4.250 GHzCPU… Using the mushkin memory. Let's take a look a closer look..."
02/10/05 Leadtek WinFast PVR 2000 review @ HWzone.co.il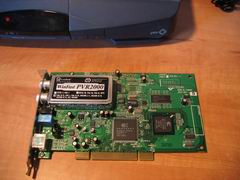 "Leadtek is mainly known for its excellent video cards, but it's been focusing on other products in the past years (for example, a Video-Phone device that allowed the company to enter the video market several years ago and Leadtek's TV cards are the fruit of years of R&D for its video-phone and other video-recording systems).
The trend of PVR (Personal Video Recorder) has been pushing towards creating more advanced tv cards that better suit the market's demands with features such as advanced hardware video processing, which the Leadtek WinFast PVR 2000 we'll be reviewing today is among the first to offer."
02/10/05 PrimeCooler HyperCool 4+ air cooler universal heatsink
@ A1 Electronics.net
" First we should say that like the other air cooler heatsinks here the PrimeCooler HyperCool 4+ fan only becomes noisy as such when being run at full power, but it is not noisy. Dropping down to our 9v speed makes a lot of difference. "
02/10/05 Corsair Flash Voyager USB 2.0 @ Viper Lair
"We were very pleased with the Flash Voyager's speed and more importantly, the durabilty. It survived a free fall onto tiles, a swim in a sink, and a full laundry cycle without missing a beat. The 10 year warranty is great, but unless you stick this into your Thanksgiving turkey and cook it, I doubt you'll ever need to give Corsair's support a call."
02/10/05 ThermalRock Circle @ InsaneTek
"Never heard of ThermalRock? Surely you must know Thermaltake, though. No one really knows why Thermaltake decided to split off into a second name, but sure enough both of them are owned by the same people. This new name can only be good news for us. Why? We get to see more goodies, of course. With the announcement of the ThermalRock name, a couple of products have already been introduced and have become available for sale. Most of their products are cases, and if they follow Thermaltake's case history, these cases should offer users plenty of space to work with as well as great cooling performance."
02/08/05 Sunbeamtech Chameleon Giveaway! @ LAN Addict
"LAN Addict and Sunbeam Technologies are teaming up to give you a chance to win one of three Sunbeamtech Chameleon case lighting products! All you have to do is answer a few simple, product-related questions! :-D This giveaway runs from today, February 7, 2005, until Midnight, Central Standard Time, February 21, 2005, and is open to anyone, anywhere, so long as your entry does not violate any local or international laws."
02/08/05 Zalman VF700-Alcu VGA Cooler @ InsaneTek
""When I'm not watercooling, I'm usually running a Thermalright or Zalman heatsink. I would always use a Thermalright for benching purposes, but I would always use the Zalman for everyday purposes. Why? In case you have been living in another planet, Zalman has been the pioneer in the production of near silent quality heatsinks. Their flower series quickly became a fan favorite, as its "flower" design was both aesthetically appealing and performed well enough for stock clocks, and their even more popular ZM-80 series VGA-heatpipe" Read More
02/08/05 Logisys LED Stove Fan Review @ mikhailtech.com
"The concept behind the Stove Fan is the mounting of LEDs directly above the fan blades rather that inside the motor or the frame. That's right, the LEDs spin with the fan blades. The rated lifespan is somewhat disappointing: 20,000 hours. This translates into a little over 2 years of continuous operation which, while more than enough for most users (over 4 years if you turn off your computer when you go to sleep), is significantly less than the 50,000 hours of most other fans. LEDs aside, the fan itself is a bit unusual. It uses 9 straight blades (as opposed to the 3, 5, or 7 curved ones found on other fans) and has a supporting frame on both sides. Both the frame and blades are transparent to allow for the light to shine through."
02/08/05 Double Contest @ InsaneTek
02/08/05 HCT 720G 5.1 Surround Sound Headphones @ Controlled-Insanity
"It seems to me as though HCT thought of everything when they package up these headphones. They come with an impressive list of accessories that includes two optical cables one long and one short for depending on how you are going to use your headphones, next of course is the Dolby decoder box/charger that sports 2 headphone inputs so you can use more than one set of headphones at a time, aside from that it also comes with two rechargeable batteries and pretty much any kind of audio hookup cable you can imagine. To make a long story short, no matter what type of input you have on your audio device HCT has included it in the package."
02/06/05 Huge Giveaway @ Controlled-Insanity
"This months giveaway is a collaborative effort, sponsored by Bonzai-Mods, Xoxide, and CrazyPC!! With the combined efforts of these 3 great companies, we are able to bring you this huge giveaway!! This month we will have 13, yes 13 lucky winners, so get in on the action fast!"
02/06/05 Asetek WaterChill 2 Water Cooling Kit Video Review #530:
@ 3dGameMan.com
"The Asetek WaterChill 2 Water Cooling Kit has it all. Included are CPU, GPU and chipset waterblocks, the pump, a copper radiator w/120mm fan, and more. Extra goodies include a stylish cap and lanyard. There is even an optional HDD waterblock available. Exceptional quality, compatibility, and performance make this a very sought after product for overclockers and enthusiasts alike. Watch the Video to find out more..." ~3dGameMan.com
02/06/05 Func Surface 1030 @ Extensive Mods

"With many gamers looking for the perfect mousing surface, one
can easily become confused because of the amount of choices available to
them. With huge pads, small pads, soft pads, hard pads, all available in
a variety of colors, it es easy to get caught up in all of the hype and
not know which one to purchase. Today, we have the Func Industries
Surface 1030, a versatile competition mousing surface which continues to
push the bounds of mousing surface technology! Read the review to find
out more!"
02/06/05 ThermalRock Dragon Gaming full tower @ A1 Electronics.net
" We have to say that we are very pleased indeed with this full tower ThermalRock Dragon Gaming computer case because it is very well made and a very modern stylish computer case which we think will go rather well in any room or office and which is of a decent size being full tower. To us this Dragon looks rather stunning in with the blue front panel and LED. "
02/06/05 Modding Gainward 6800LE @ Arctic Squad
"The 6800LE series is a lottery prize for a poor gamer. These cards could be compared to Nvidia's successful GeForce4 Ti4200 series. The Ti4200's were almost in the same price category than 6800LE now, and they were clearly cheaper than the top models. Nevertheless, they used the same technique than the top models and could be overclocked to the same clocks than theTi4400s and Ti4600s. The situation is almost the same now with Geforce 6800LE. The price is about 250? and with a little bit of luck and skill you can get a card that almost matches a twice as expensive 6800 Ultra."
02/06/05 ABIT RX600 Pro-Guru @ Viper Lair
"If you are looking to build a HTPC on the PCIe format, look no further, the RX600 is easy to use and gives a picture you would be proud of. I only ask that ABIT either get rid of the silly Turbo jumper or change the color of the LED (I am soldering on a Blue one as we speak)..."
Review link
02/06/05 Spire VertiCool SPA49B0 @ InsaneTek
""Spire started out way back in 1991 and has slowly been creating cooling solutions. They have offices located all around the world to provide many customers with their products. Their cooling division has a wide variety of products, ranging from AMD coolers to Intel. Aside from their air cooling, they also offer water cooling to consumers. My last encounter with Spire's cooling solutions left me less than impressed. Today we'll be looking at the VertiCool heatsink. Perhaps a second look at their products will change my mind."
02/06/05 "SL Why? : A Short Discourse on Scalable Link Interface"
@ XYZ Computing
" 'SL Why?' is an article about Nvidia's SLI technology which has recently bocome the focus of the 3D market. It explains the basics of these technology and goes into depth concerning its strengths, and more importantly, its weaknesses. This technology has been portrayed as the end-all, be-all of 3D technology by many difference sources; this article examines the validity of this belief and weighs SLI's advantages and disadvantages in an insightful and unbiased manner."
02/06/05 Danger Den Giveaway!! @ XYZ Computing
"We have started to accumulate a LOT of extra stuff around the XYZ Computing offices and we need to make some room for all the new hardware coming in. To do this we are holding a new giveaway... The prize this time will be a Danger Den Fill Port, Maze4 Chipset Cooler, and a Maze4 Video Card Cooler! Its easy to enter and easy to win!"
02/05/05 Logisys White Laser LEDs Review @ mikhailtech.com
"In addition to typical cathodes, LEDs in various forms are finding their way into cases worldwide. Although more expensive and not as bright overall, LEDs last longer, use less energy, and produce minimal heat. Because of their small size, they're also a lot more versatile. Try placing a foot-long cathode in a modified SFF PC. "Laser LEDs" is a general term that refers to a cluster of LEDs bunched together in a tiny enclosure. The name originated from one of the first executions of this design several years back, and it stuck."
02/05/05 Saitek Cyborg Review @ DreamWare Computers
"Tired of playing flight simulators with a keyboard? Just want to buy a new joystick and don't know what brand to trust? From beginner to elite, this joystick is perfect for everybody."
02/05/05 Logitech MediaPlay review @ HWzone.co.il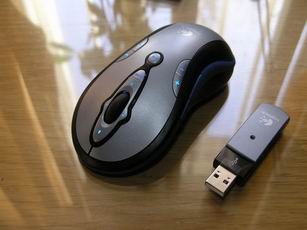 "Various multimedia keys on the keyboard are nothing new, and in fact you can find them on most keyboards today, even the simple ones, but Logitech has decided to integrate these keys into the mouse. Its true that mice with many buttons aren't uncommon today, and most mice today come with about 5 such buttons that can be programmed however you like, but how about 12 buttons?
You'll probably ask yourself why the hell would you (or anyone) need 12 buttons on your mouse? Well, Logitech didn't simply add useless buttons to the mouse, but tried to make it into something slightly different. With the first glance at the name of the mouse you will notice the word "MediaPlay" and indeed, that is the general idea behind this mouse - not another simple mouse, but a mouse that is supposed to be the answer for all the multimedia needs of your PC, and in fact become a remote control for your computer, but does it work?"
02/05/05 Akasa AK-688 Black Knight Heatsink Review @ mikhailtech.com
"The cooler itself is a bit on the heavier side given that it's a block of copper. It measures in at 90 x 70 x 40mm, so it's about the same size as the stock Intel cooler. The clips used for attaching the heatsinks generally follow Intel's reference design, but with a twist. The "legs" can bend outward so you can place the fan fixture on top of the cooler and line up the hooks one by one without a problem. This is a very versatile and worry-free approach. The latches on the clips are a little stiff but after a few bends they loosen up, so no complaint there."
02/05/05 palmOne Tungsten T5 PDA @ XYZ Computing
"The unit itself is 4.76" x 3.08" x 0.61" and weighs in at just 5.1 oz. This means that it can fit in you designer jeans or jacket pocket without difficulty. It uses a 320x480 Transflectiver TFT display which is touch sensitive, supports over 65,000 colors, and will put your color cell phone to shame. It is powered by a 416Mhz Intel Xscale processor. The T5 supports MultiMediaCard, SD, and SDIO expansion cards. "
02/05/05 Albatron Trinity 6600GT PCI Express @ Viper Lair
"For a mid range card with 128mb, I was expecting Doom 3 and Far Cry to require an 800x600 resolution for acceptable frame rates, but this wasn't the case; all the games tested ran at 1024x768 with some FSAA and AF without issue, and in some cases a few even broke into playable at 1280x1024 (albeit without FSAA or AF). "
02/05/05 MSI RX600XT-TD128E Review @ PCmoddingmy
"Overall, MSI made a pretty decent graphics card with the RX600XT. I liked the bundled items that came in the package and the fancy packaging. Nevertheless, the performance to price ratio of the RX600XT makes it fall behind Nvidia's 6600GT offering. Considering that the RX600XT is sold close to a 6600GT, I would not recommend you to buy a RX600XT. Besides that, our sample also overclocked fairly well and we did notice performance increase in benchmarks. So if you're not into hardcore gaming and looking for a reasonably good card for your PCI-E setup, the RX600XT might just be the right card for you."
Review Link
02/05/05 VIA Weekly chipset @ VIA
Get Into the Action with the New VIA PT Series Chipsets!
With the recent arrival of many new technologies and standards on the PC platform, such as PCI Express, DDR2 memory and LGA775 processors, 2005 will be a year of transition for system integrators and computer enthusiasts. Such transitions are never easy, so VIA intends to smooth the path with the release of the new VIA PT Series chipsets for the Intel® Pentium® 4 and Celeron™ processor platform.
With an amazing range of revolutionary new chipset features, such as support for PCI Express and AGP graphics, as well as DDR and DDR2 memory, ALL on the same motherboard, the VIA PT Series of chipsets provide a uniquely flexible platform for the transition period. Read on to learn more about these innovative features, such as VIA StepUp memory technology, Universal Graphics Interface (UGI) and DualGFX Express.

---
Bringing a Fresh Approach to PCI Express
Optimized for the latest Intel® Pentium® 4 and Celeron™ processors up to 1066MHz FSB, the new VIA PT Series of chipsets includes the following solutions:
VIA PT880 Pro Chipset
Targeted at the performance mainstream, the VIA PT880 Pro chipset is the perfect stepping stone solution for system integrators and enthusiasts. Featuring the Universal Graphics Interface (UGI), it is the world's only chipset to enable true support for AGP and PCI Express graphics on the same motherboard. Read more about the VIA PT880 Pro chipset here.
VIA PT894 Chipset
A high-performance mainstream PCI Express solution that offers a cost effective alternative to existing P4 chipset offerings, the VIA PT894 chipset features the highest chipset specifications available today, with support for 1066MHz FSB, Hyper-Threading, PCI Express graphics, DDR and DDR2 memory, and high speed PCI Express x1 peripherals. Learn more about the VIA PT894 chipset here.
VIA PT894 Pro Chipset
Designed for workstations and power users requiring support for multiple displays, the VIA PT894 Pro chipset features VIA's revolutionary DualGFX Express technology, that enables connection to as many as 4 separate monitors without compromising system performance. The PT894 Pro also offers leading edge performance through support for 1066MHz FSB, Hyper-Threading, PCI Express Graphics, as well as DDR and DDR2 memory. For more on the VIA PT894 Pro, go here.

---
Leading IT Media Sing the Praises of VIA PT Series Chipsets!
You don't have to take our word for it, you can read what the world's most popular IT media are saying about the VIA PT Series chipsets:
"The excellent performance of the new VIA chipsets and the unique and desirable new features make them exceptionally competitive today" – Anandtech
http://www.anandtech.com/cpuchipsets/showdoc.aspx?i=2333
"…users will finally be able to upgrade to the LGA 775 platform while keeping their current AGP graphics card, and incurring no performance impact worth mentioning." – Tom's Hardware Guide
http://www.tomshardware.com/motherboard/20050131/index.html
"…it is sure to be an instant hit with budget conscious end-users wanting to upgrade to DDR-II and PCI Express or just one at a time – not everyone has stacks of money to throw away on computer hardware." - TweakTown
http://www.tweaktown.com/document.php?dType=article&dId=741
"The PT880 Pro offers so much more than any other Intel chipset today." – PC Perspective
http://www.pcper.com/article.php?aid=114
"The ability to bring AGP and your existing DDR400 to a board that supplies LGA775, DDR2 and PCI Express is not to be underestimated" – HEXUS.net
http://www.hexus.net/content/reviews/review.php?dXJsX3Jldmlld19JRD05OTU=
"The PT894 sweeps the Intel 925X across the board in our gaming tests…" – The Tech Report
http://techreport.com/onearticle.x/7915
"VIA has some great technologies here, some that will fit niche markets, while others like RAID5 can benefit a larger segment." – HardOCP
http://www.hardocp.com/article.html?art=NzEz
"Overall, I was impressed by these new products from VIA…" - TrustedReviews
http://www.trustedreviews.com/article.aspx?art=1015

---
Contact Us
Please contact a member of our support team if you have any questions regarding VIA chipsets or upcoming sales and marketing events.

Ben Boyden
Marketing Manager, VIA Chipset Platform
Email: BenBoyden@via.com.tw

---
02/04/05 Thermaltake StarForce Fan Review
The unit itself is an oddity. It's basically a 92mm fan encased in a slightly tapered cylindrical frame. On top is a Thermaltake logo with multi-color LEDs beneath which steadily change colors every few seconds. Since both the blades and case are UV reactive, there is also a pair of small UV LEDs right next to the fan blades. On the back side is a set of fixed blades which function as part of the frame; supposedly these also make the fan more efficient.
02/04/05 OCZ ModStream 520W @ InsaneTek
"Ultra Products was the first to introduce the world's first fully modular power supply. The power supply was great for case modders, because it allowed great cable management. Well, OCZ is here again with a similar approach. OCZ knows that overclockers not only need the best performance possible but a nice tidy system too. The solution is the OCZ ModStream. The ModStream caters less to overclockers but more to the general public and case modders who want a nice looking system."
02/04/05 Casebuy USB Vacuum Cleaner reviewed @ MetkuMods
"Small size combined with powerfull suction and work light make this
product very usefull. It doesn't take that much space to store away and is
instantly ready to be used after you plug it in to an USB port."
02/04/05 OCZ EL DDR PC-3700 Dual Channel Gold Rev 3 Memory Review
@ PCmoddingmy
"If you are not looking to spend too much too much money on high end RAM, want to run your FSB at around 230-260+MHz, and don't have a lot of Vdimm to spare, then the OCZ PC3700 Gold Rev.3 is what you want. Reasonable price, great overclockability with great timings, and great looks."
02/04/05 Thermaltake BigWater Water Cooling Kit Video Review #529:
@ 3dGameMan.com
"The Thermaltake BigWater Water Cooling Kit offers big bang-for-the-buck! It's easy to install, performs well, looks great and is affordable. Included is a quiet 120L/Hr Pump, Radiator w/120mm fan, and a copper CPU waterbock. It also fits all Intel P4 and AMD motherboards currently on the market. Interested in watercooling? Check this kit out. Watch the Video to find out more..." ~3dGameMan.com
02/04/05 Need For Speed Underground 2 (PC) @ BRnR
"With more cars than you can possibly race and modify with almost endless possibilities for customization, a soundtrack with some truly memorable tunes, improved visuals and an open-ended driving environment with the most challenging racing ever offered by the series yet, Need For Speed Underground 2 is a gorgeous, highly-addictive thrill ride that will keep you coming back for more ."
02/04/05 Arctic Cooling Freezer 4 Review @ XYZ Computing
"The total size of the cooler is 92x114x120 mm which means it is big but since the footprint is small and the cooler is wider higher up, clearance should not be an issue. The cooler weighs in at just 488g, barely more than the maximum recommended weight for our socket 478 processor- this is a good deal lighter than many other heatpipe-powered CPU coolers of this size. "
02/04/05 CaseBuy EZ Power Supply Tester @ LAN Addict
"CaseBuy's EZ Power Supply Tester is very easy to use and it will tell you if you are getting power on a rail. Just don't expect it to do any more than that. This little gadget can save you a lot of time by weeding out dead power supplies, but you'll want to have a multimeter handy to make sure that you're getting the right amount of power from your rails before you use the PSU you're testing."
02/02/05 Sparkle 6600GT 128Mb AGP Graphics card Mini Review
"Supercharge your gaming with the power of an NVIDIA GeForce 6600 GPU. The NVIDIA GeForce 6600 GPUs deliver best-in-class performance and advanced visual effects for next-generation games. "
02/02/05
HIS X700Pro IceQ Turbo VIVO @ Viper Lair
"3D performance was very good in most of the games tested. This card can play any current game at 1024*768 without any real problems, especially when overclocked. The DirectX tests showed that this card can play at 1600*1200 with AA and ansiotropic filtering in older games such as UT 2004."
02/02/05 February 2005 Giveaway @ Mikhailtech
"Today we begin our 6th consecutive monthly giveaway. This time we're teaming up with XtracPads again and giving away several performance gaming accessories with a yet-to-be-released mouse pad among them."
02/02/05 Matrix Orbital MX211 LCD @ Comp-Review
"As modding branches out and becomes mainstream, many different products and ideas are thrown into the fray. Recently as of late we have seen such things as PS1 LCD screens being modified for computers, full size LCD monitors being integrated into cases, and multifunction LCD units being integrated into cases from the manufacturer. Today we take a look at an alternative to the three above, an LCD that fits into a single 5.25" drive bay."
02/01/05 PrimeCooler HyperCool III+ air cooler heatsink @ A1 Electronics.net
" Think we can all agree that the cooling performance of this PrimeCooler HyperCool III+ cooler heatsink at our low & middle or average heat test settings is rather impressive and only joining the other air cooled heatsinks at the much tougher 170 watts test. "
02/01/05 Hitachi 7K400 review @ HWzone.co.il
"Hitachi was in fact the first company to introduce a hard drive with such capacity. This was quite a breakthrough in the field, since up until then, such capacity was only found in external drives which obviously had significantly inferior performance. "
02/01/05 SilverStone TJ03 Case Review @ PCmoddingmy

"The SilverStone Temjin 3 Nimitz is an excellent case, worthy to be SilverStone's flagship casing. Design wise, it will appeal to those who like beautiful simple designs. Being a fully aluminium alloy casing, it is still bearable (if you add up all the hardware inside) to lug to LAN parties although it's a tad large being a full tower."
02/01/05 Apple Ipod Shuffle 1GB Review @ XYZ Computing
"Its minimalist design is only 0.8 ounces and a 1/3 of an inch thick. The tiny little brick of a player looks simply Apple; for it to have come from any other design team would be impossible. Being a flash based drive unlike the bigger members of the Ipod family, it is entirely skip proof. This attribute of course makes it perfect for the aspiring athlete, biker or runner."
Review Link